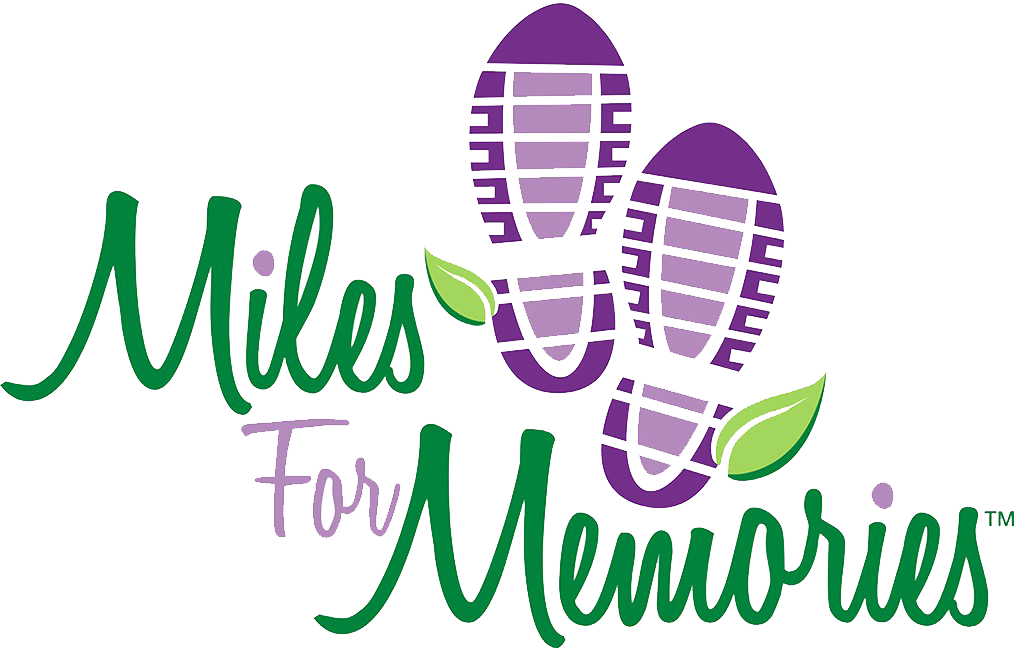 Helping Find the Way Home
Do you or a loved one experience moments of confusion?
Has the fear of a loved one wandering from home caused you to worry?
The Miles for Memories Personal ID* Program provides support for those in early stages of dementia, so they can continue to be active. The bracelet is specially designed to be comfortable and waterproof. It allows for emergency and medical information to be stored so it can be accessed by emergency personnel when your loved one is found. The information the bracelet provides can be accessed and adjusted by family members or caregivers through a phone app or online. Best of all, you decide how much information to provide. You can also choose from a nugget that can be attached to a strap or shoelace and a watch with GPS.
How it Works
Purchase a bracelet, nugget, or watch. Register the person's information online. Fit the bracelet to the person's wrist. If your person wanders and is found by an emergency responder, the responder can scan the QR code or call the 800# (giving the ID & PIN number) on the back of the bracelet to find the emergency contact number and information necessary to return them home safely. There will be no need for them to take your loved one to the emergency room, unless the person's condition suggests otherwise, which is what could happen to your loved one if they are found without a bracelet.
The Plus Program is an online service that can be added to your Personal ID to give emergency responders access to important medical information.
How to Purchase
Click here to purchase the bracelet, nugget, watch, tile, and other items from Miles For Memories.
If you need assistance in paying for the Personal ID program, please click here to fill out a financial support request form. Thank you to Senior Resources for providing assistance to those in need.
If you have any questions or need additional resources, please contact Senior Resources Options Counseling:
Phone: 231-733-3585 or 1-800-442-0054
Email: [email protected]
Personal ID Bracelet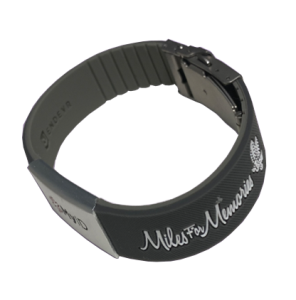 This Personal I.D. bracelet is worn by the person living with dementia. It provides support for those with earlier stages of dementia to continue to be active.
The Nugget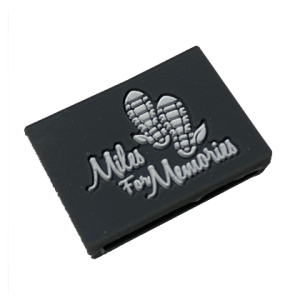 The Nugget provides the same information as the bracelet in the form of a slider for a watch band, strap, shoelace, and more.
Watch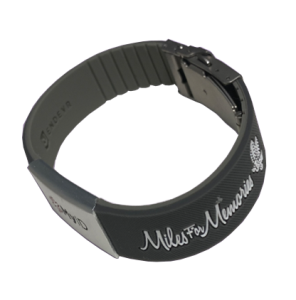 If your loved one is mobile and has demonstrated regular attempts to wander, you may want to consider the GPS watch. The watch includes the same information as the bracelet, while also providing the person's location in real time. Note: the watch needs to be added to a cell phone plan in order for the GPS function to work.
Tile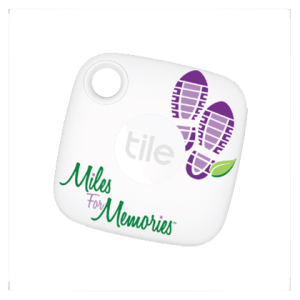 The tile is helpful when on an outing, utilizing the world's best-selling Bluetooth tracker  find your loved one within 250 feet. It operates from a free app on your Apple or Android phone. Attach to keys, purse, backpack, drop in their pocket, and more.
SafeSeniors is partnering with local organizations in Muskegon, Oceana, and Ottawa Counties on the Personal ID program who can help with questions and with band fittings.
We appreciate the support of
Miles for Memories
  in bringing the Personal ID program to our community.